AUO's AIov connected vehicle solution optimizes vehicle usability and enhances safety to help fleet operators increase operational efficiency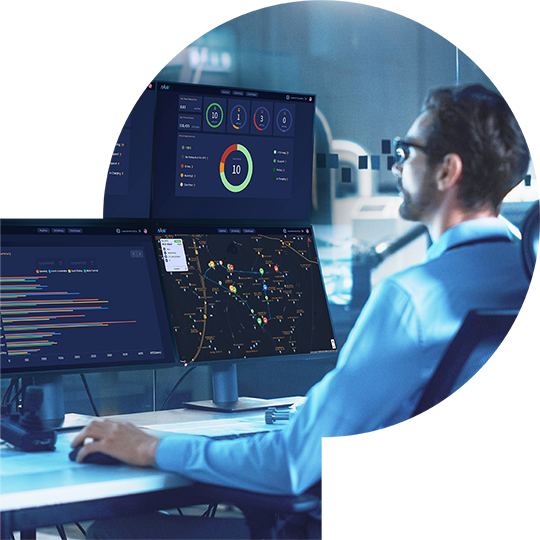 In response to global trends of delivery platforms, logistics, ride-sharing businesses, and transportation services, AUO has launched an AIoV connected vehicle solution to help car manufacturers or fleet operators manage and maintain vehicles as well as monitor driver safety. the solution provided by AUO includes hardware and a cloud management platform that provides tracking and diagnostics, geo-fencing anti-theft mechanisms, battery management, vehicle repair and maintenance scheduling, and warnings for driver behavior. these comprehensive functions offer administrators a full picture of their fleet operations by collecting and analyzing key data, thereby reducing operating costs and increasing operating performance.
AIoV connected vehicle solutions
AUO has developed a one-stop Alov connected vehicle solution based in hardware and software integration with a cloud management platform that covers all bases from the cloud to on-premises, software to hardware, and intelligent monitoring, as well as extended applications. Furthermore, the functionality of our alov connected vehicle solution can be customized to customer requirements and reduce initial IT investment costs of businesses; its modular design also accelerates launch time for new services and rapidly improves the performance of operational management.
Contact us for our comprehensive offerings.