AUO's Transformation: Unlock Infinite Possibilities For The Future
AUO has continued to grow and has embraced transformation to upgrade ourselves. With world-leading display technology and the strength of group synergy, AUO has been transforming into a technology solutions provider that extends across a diverse range of vertical markets. Now, we unveil a refreshing visual identity to go with a renewed set of goals for the future which encapsulates what AUO aspires to become.
Playing a key role in achieving the human race's vision for the future
Display Everywhere. The display panel is a transformative communication interface between human beings and information, empowering people to visualize their desired future. AUO strives to play a key role in achieving the human race's vision for the future, and continues to bring innovative solutions and advance towards a sustainable and better future.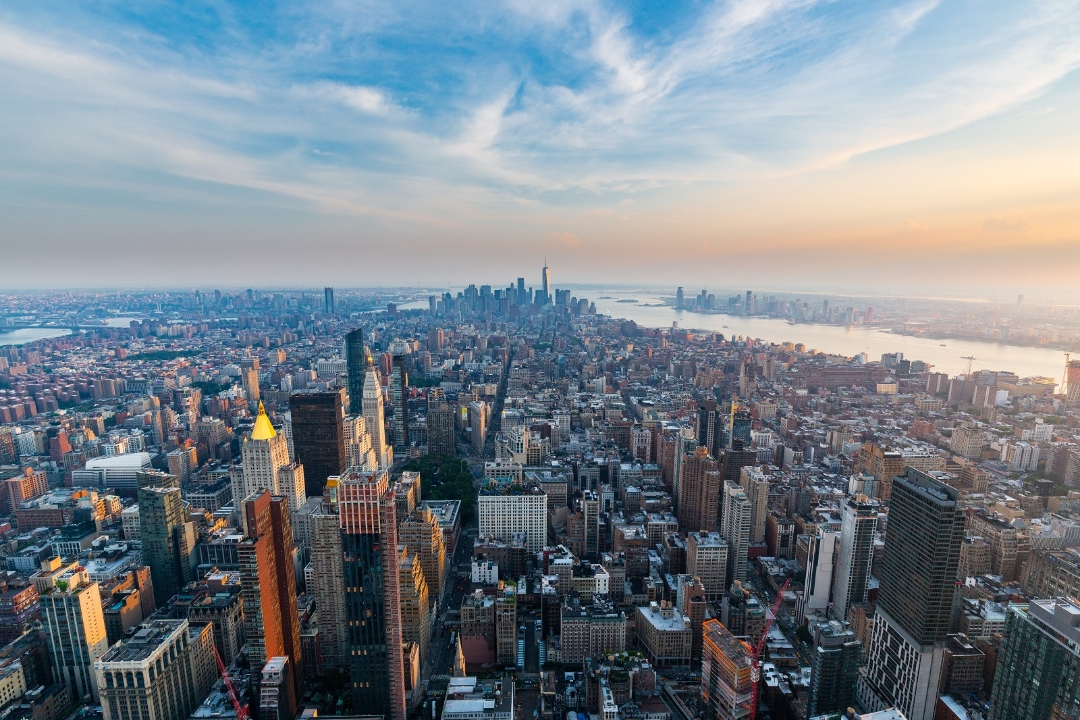 Explore the infinite possibilities with every challenge
"Tap Into The Possibilities" is our slogan, which signifies the physical interaction with display panels that connects users to the various potentials of technology. In addition, it represents that through AUO's group technical expertise, advanced technologies, and considerable resources, it can continue to achieve breakthrough innovations, and bring forth the infinite potential to the world.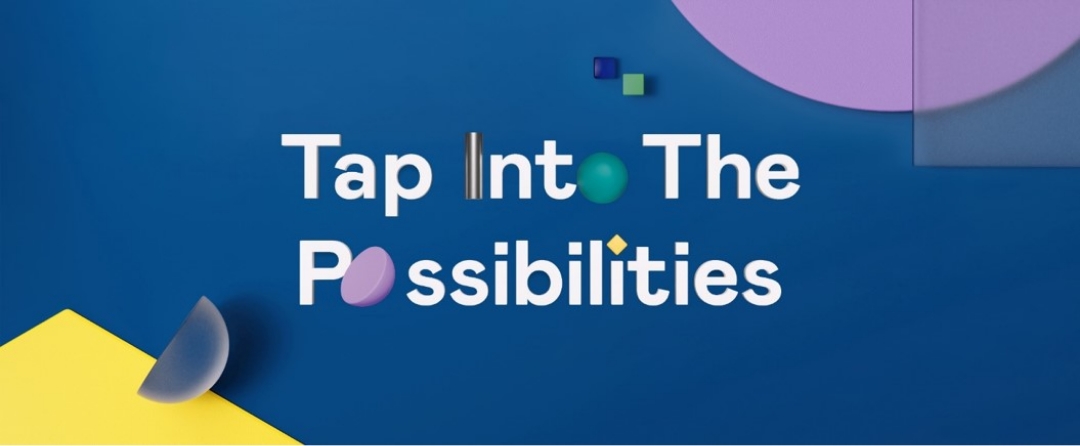 Dynamic and vibrant visual identity injects a spirit of innovation
Based on dependable and staid AUO blue, we inject more brand colors—Smart Blue, Energetic Yellow, Innovative Purple, and Sustainable Green—along with diverse and dynamic geometric shapes. This visual identity conveys AUO's transformation visually and echoes our spirit of pursuing boundless possibilities. The diversity and the movement of the geometric shapes demonstrate the possibilities created by AUO's diverse technologies and application fields.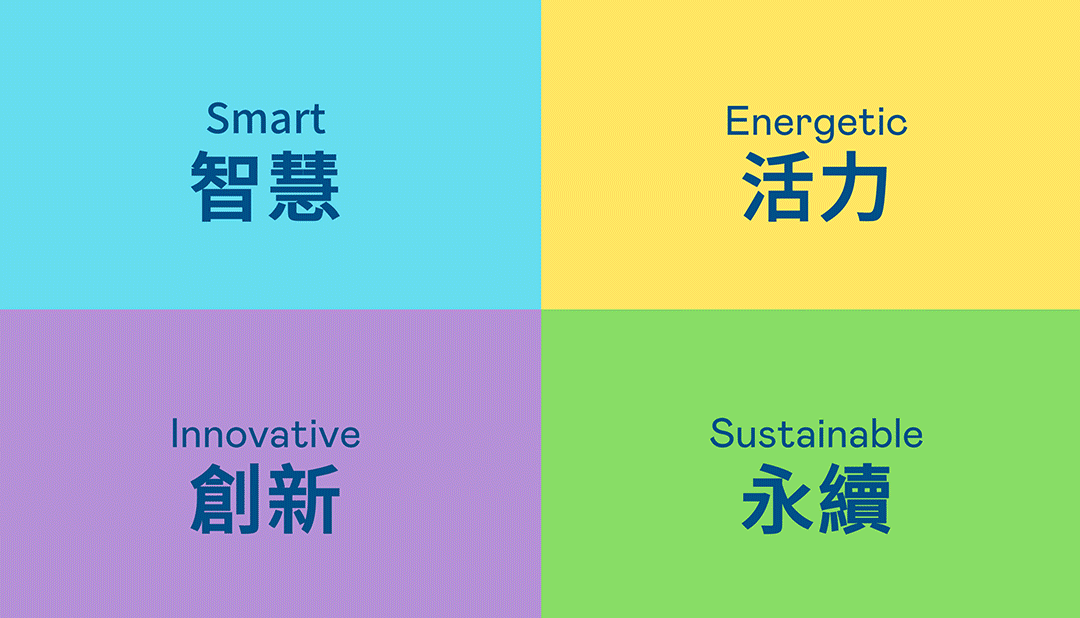 "Gung-Ho: enthusiastic teamwork"
"Gung-Ho" is the very essence of our belief, which represents the shared values of enthusiastic teamwork and our dedication to continuously expand our influence outward. Through collaboration, complementation, and co-creation with our internal and external partners, we strive to enrich the society, protect the environment, and work together to achieve our common goal, a sustainable future.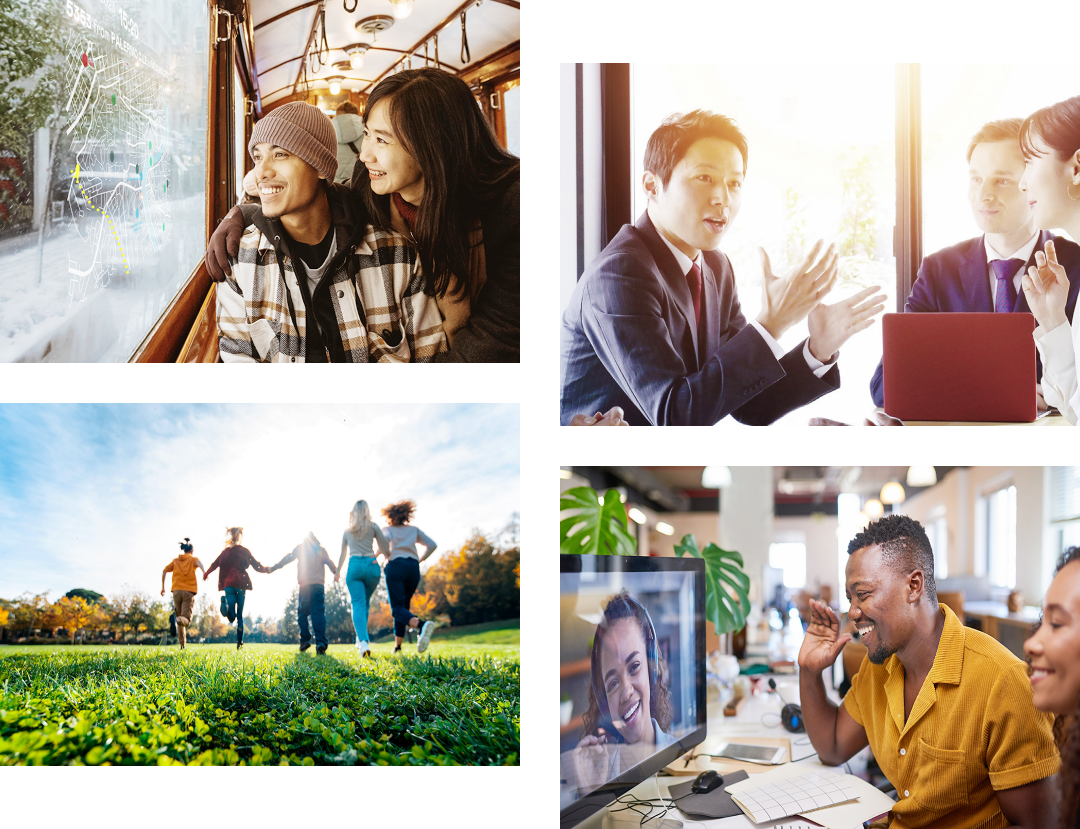 Realizing our shared vision of advancing diverse verticals for smart and sustainable life
We are passionate about forging long-term partnerships and continue to expand industrial ecosystems. We extend technological innovation across diverse vertical fields and collaborate with our customers and partners to create comprehensive solutions and services.
Next Section
Leadership and Organization