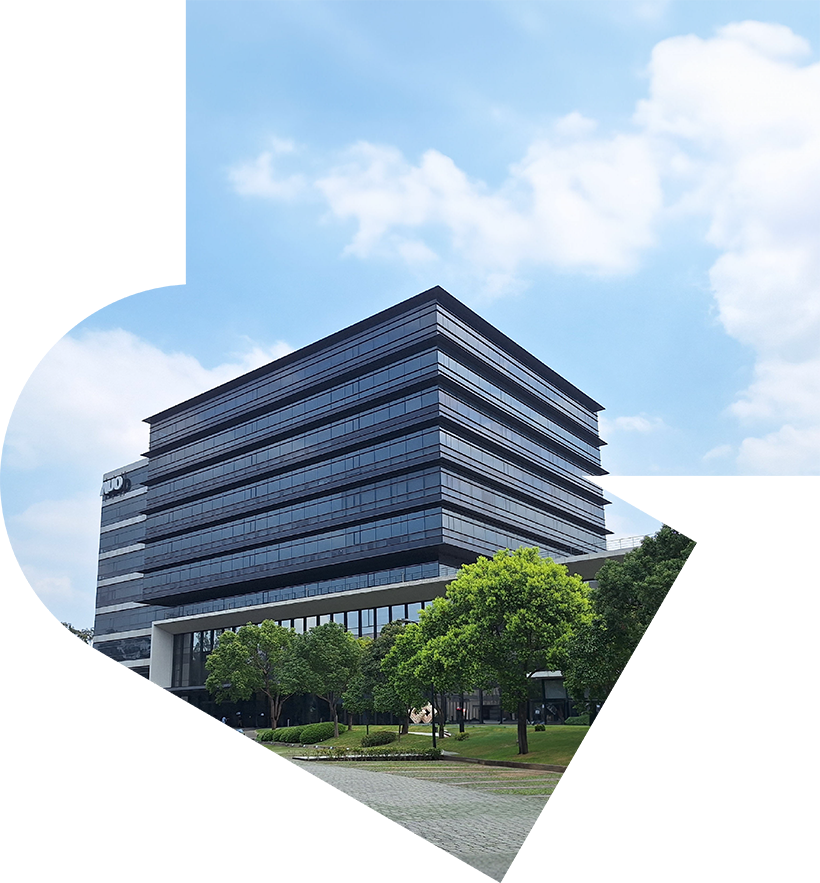 We are an enthusiastic, technology-driven company that is passionate about advancing the frontier of technology.
From our foundation as a world-leading innovator in display technologies and solutions, our global group is diversifying across numerous vertical markets and industries, offering trusted expertise and proven technical know-how in a growing range of business areas.
Founded in 1996, AUO operates across Asia, the U.S. and Europe, with a close-knit global team of 38,000 people. See how we're helping businesses access exciting new opportunities.
Comprehensive business solutions
in five core areas

Display
Leveraging our decades of industry leadership, our display technologies are continually revolutionizing human-technology interface.
System
Our integration services deliver advanced display-oriented systems across a wide range of future-focused smart verticals.

Industrial Intelligence
With a focus on advanced solar power plant technologies, EPC and O&M, we're driving a greener future for all.

Healthcare
Our smart manufacturing solutions bring groundbreaking upgrades in efficiency and profitability for manufacturers.

Energy
With a focus on energy power plant construction, O&M, energy storage solution, and energy management, we're driving a greener future for all.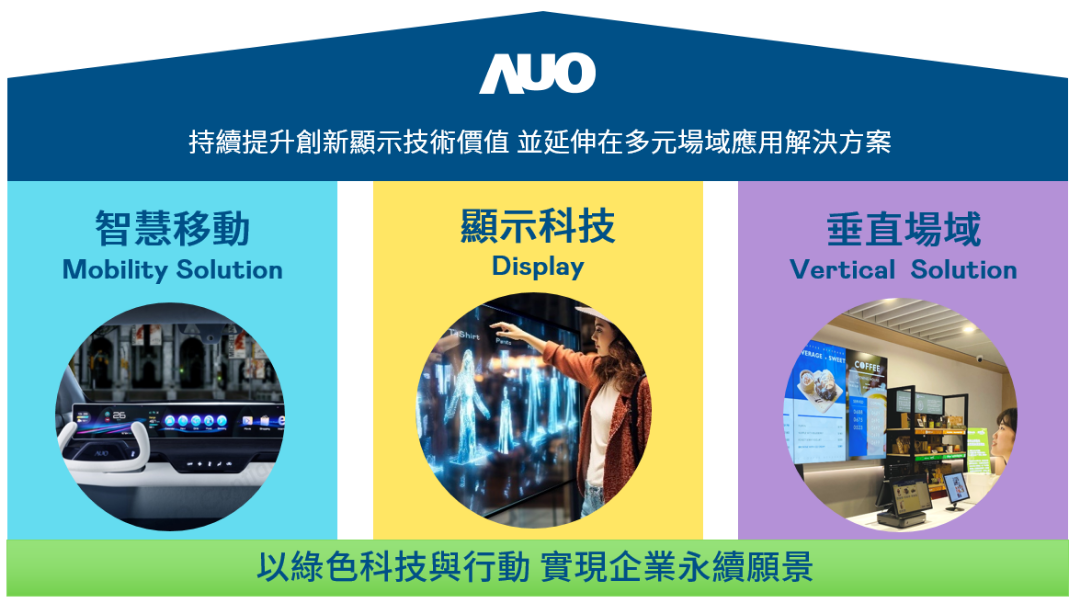 Advancing the frontier of technology with market-driven solutions
We believe constant innovation in human-technology interface solutions creates limitless possibilities for improving quality of life for everyone, everywhere. Our deep insight into industries' challenges and market demands empowers our teams to challenge the norm, and themselves, to deliver truly outstanding results. Through AUO, our clients and partners access next-generation technologies and smart vertical solutions that stride beyond today's cutting edge, opening up new opportunities for industries, markets, and end-users.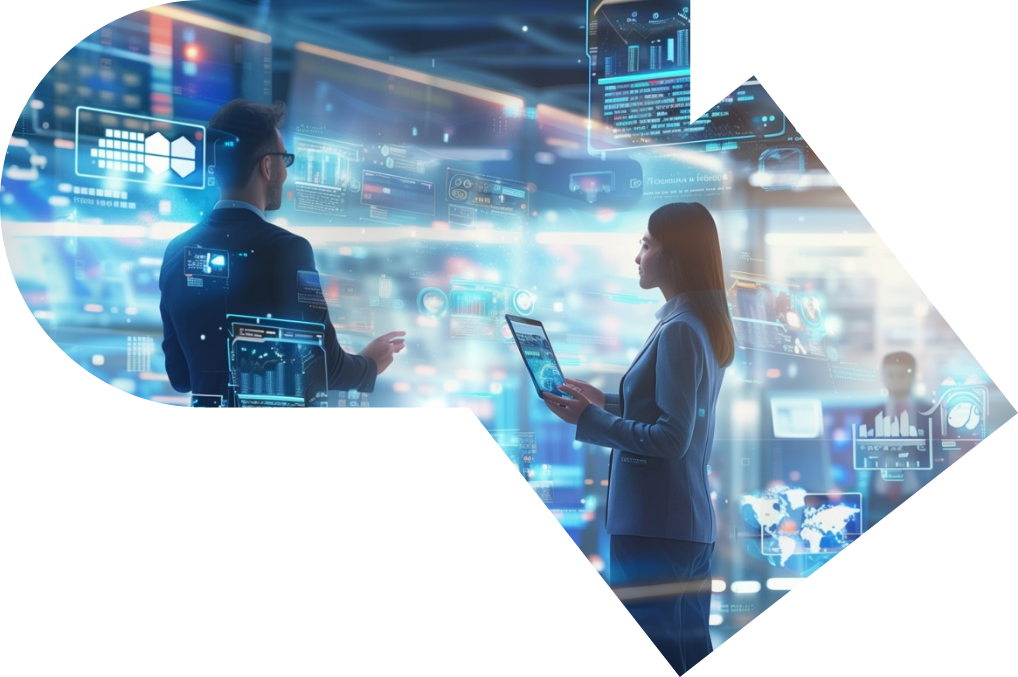 Caring for people, culture, environment, and society
Corporate social responsibility lies at the center of our organization, ensuring all our efforts contribute holistically to wider society's ambitions and aspirations for the future. We prioritize corporate governance, environmental sustainability, and social citizenship across our global business activities, and have an extensive program of sustainability initiatives.
Quick Facts
Founded in 1996, AUO is an enthusiastic, technology-driven company, delivering products and solution services that advance the frontier of innovation for display, system solutions, industrial intelligence, healthcare, and energy. The company is based in Taiwan and operates across Asia, the US and Europe, with a global team of 38,000 people. Additionally, AUO has also been named to the Dow Jones Sustainability World Index since 2010. AUO's consolidated net revenues in 2021 were NT$370.69 billion.
Next Section
Tap Into The Possibilities