We're driving and delivering innovations to create next-generation medical applications and comprehensive smart healthcare solutions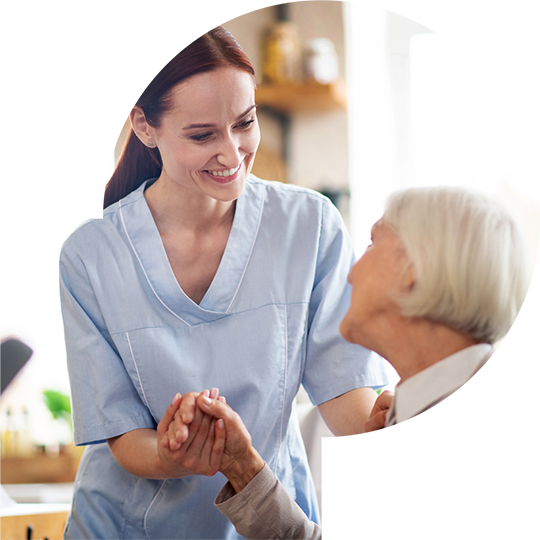 At AUO, our technical expertise, skills, and technologies are advancing the medical and broader healthcare industry. Our extensive experience in integrating software and hardware puts us ahead of the curve in creating medical and healthcare applications. With the growing global demand for better medical and healthcare services and meeting the aging population's needs, professionals require access to top-notch diagnosis and treatment options. Our knowledge and resources are pushing the limits of possibility.

We collaborate with our long-term partners to create holistic, user-friendly facilities, platforms, and tools for management and operations within medical and healthcare institutions. Together, we develop practical solutions for healthcare management, smart surgery, medical inspection, and elderly care management applications to accelerate the development and modernization of the industry.
With the industry becoming more people-centric, technological innovation is critical in making information easily accessible to increase work efficiencies and enhance the quality of treatment and care. At AUO, we leverage our technical expertise to drive and deliver these innovations; improving the accuracy, utility, and reusability of data, and creating comprehensive smart healthcare solutions.
Elderly care
AUO assists practitioners in introducing digital transformation within operation systems for elderly care. Our service management platforms, systems, and tools offer administrators of retirement homes, healthcare institutions, and community centers more centralized, systematic operations while ensuring holistic care and protection for senior citizens. The solutions provided through our subsidiary, AUO Care, have been adopted and proven in many facilities across Taiwan and China.
AI care as a service

A holistic smart cloud platform that provides a systematic long-term care operational process, enabling administrators to facilitate efficient operations in elderly care institutions.

Safety monitoring solution (IoT+)

Comprehensive monitoring system featuring smart detection, emergency calls, and records management, ensuring the safety of seniors while maintaining their privacy.

Functional training solution

Scientifically supported exercise programs designed for institutions and community centers to reinvigorate senior citizens and to help them stay active.
Contact us for our comprehensive offerings