AUO offers extremely stable and highly reliable customized modules suitable for various environments, and has improved field applications of solar power generation with additional diversity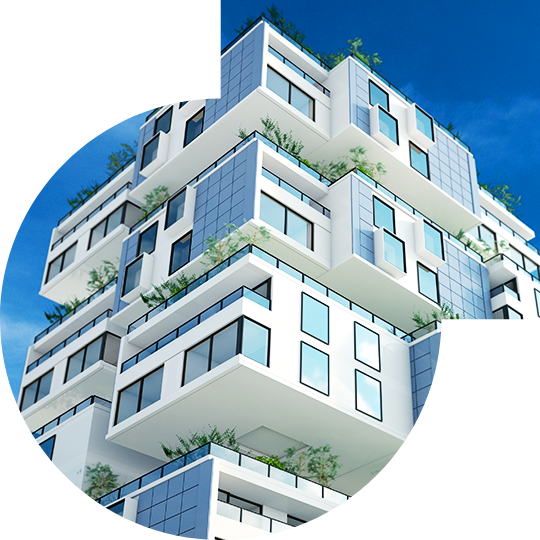 In response to the government's target of achieving 20GW in PV by 2025 as well as market demand trending towards high-performance products, implementing a highly stable and reliable PV plant is the foremost consideration of every customer. Particularly, selection of the key component for "modules" is critical for PV plants. AUO's mono-crystalline modules with multi-busbar half-cut technology offers exceptional power generation performance capable of maintaining stable operations for PV plants. Their high weather resistance is suitable for harsh environments and capable of satisfying customer's diverse project requirements. Also, in response to the international trend of Nearly Zero Energy Buildings (nZEBs) and diverse applications of renewable energy, AUO has developed PV modules that can be attached to or integrated into buildings; additionally, modules designs can be customized to effectively utilize the surface of building façade and increase the diversity of field applications. Products include the vivid and aesthetic SunBello module, flexible lightweight SunCurva module, as well as the quick-and-easy installed SunSteel module, all of which offer the 5 major benefits of aesthetics, energy, carbon reduction, thermal insulation, and easy installation.

Learn more : AUO Energy Business
MBB HCC is next gen technology that optimizes the design structure of solar batteries, allowing solar modules to maintain stable output performance over extended periods as well as enhance power generation performance and reliability.
The solar cell utilize multiple strands of copper wire to form shorter current paths and improve current collection efficiency; the round copper wires utilized increase the amount of light incident to the battery compared to traditional flat copper ribbons.
Integration with half cut battery cell reduces the impact of shading, reduces the impact of micro-cracks, and decreases loss due to resistance, further improving the module's power efficiency.
The multi-busbar structure effectively decreases the impact of external force on batteries and restricts the scope of micro-cracks, preventing the expansion of damage from current distribution.
Special packaging materials and wind-resistant aluminum frames are utilized for up to 12 times more salt mist resistance and 40% more moisture exclusion. The modules have passed dynamic mechanical loading tests 4 times greater than the IEC requirement and are suitable for applications in ocean (water) territories as well as harsh environments with strong winds, high levels of moisture, and high levels of salt mist.
Multi-busbar reduces current loss

Reduced shading effectMulti-busbar forms shorter current path
(Impact of micro cracks on power generation is reduced)

The amount of incident light is increased with new welding wire

Reduced loss from electrical resistance

Reduced shading effect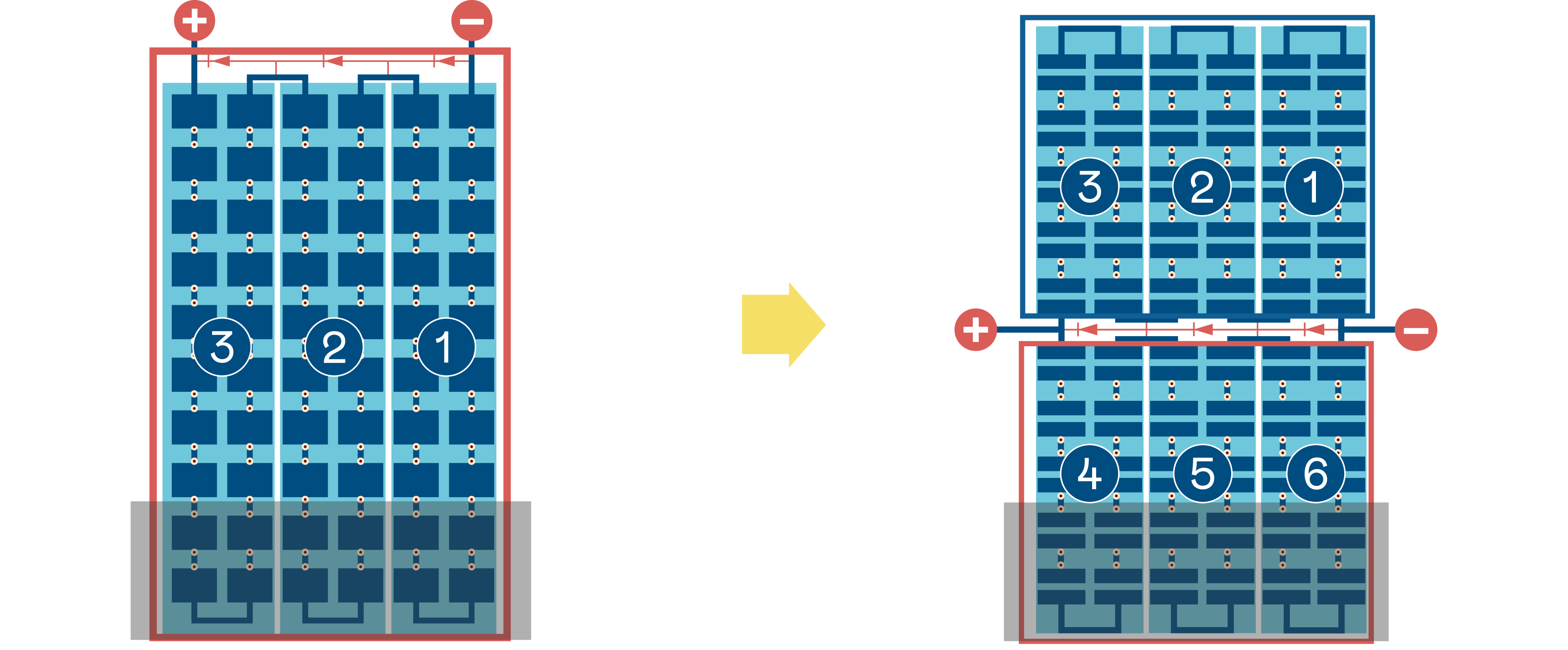 Implementation of special packaging materials and wind-resistant aluminum frames offers resistance to high levels of humidity, salt- mist, and strong winds, making them suitable for harsh environments.

High weather resistance

The special packaging materials and wind-resistant aluminum frame design offers salt mist resistance 12 times greater than standard modules and 40% more moisture exclusion, allowing for stable operation over extended periods even when deployed along coasts or in harsh environments with strong winds, high levels of humidity, and high levels of salt mist.

Highly reliable modules

Implementation of modules with higher durability increases power performance and reliability, greatly decreasing the general operating costs of PV plants.

High stability

Optimized solar energy cell designs increase the efficiency of current collection, reduces micro-cracks, and allows solar modules to provide stable long-term output performance, increasing operational efficiency.
Application
Rooftop

To overcome spatial constraints on rooftops, use our high-performance module solutions to obtain more power from limited installation surface areas and increase revenue.

Ground-mounted

Sites where ground-mounted modules are used are usually harsher environments than general sites. Modules with high reliability and highly stable power generation performance should be carefully selected to maintain long-term stable operation of power plants.

Floating

Sites where floating solar systems are used are usually detention basins, reservoirs, and ponds. Due to the high humidity of water environments as well as construction area being determined by water conditions and the surface area of floating platforms, high performance modules capable of resisting harsh environments while maximizing power generation are recommended.
Contact us for our comprehensive offerings