Exclusive dual-driver technology by AUO empowers e-Sports with extreme speeds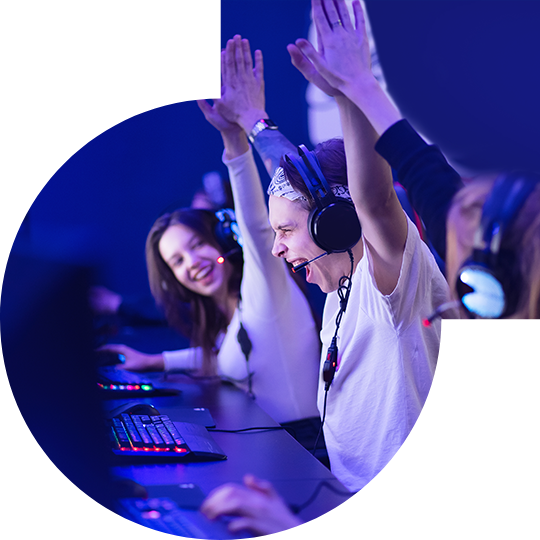 With the ever increasing performance of graphics chips and image processors, media content in movies or games have increased their frame rates for smoother images. In order to keep display refresh rates with computer performance, AUO developed an exclusive dual-driver technology that allows liquid crystal pixels to convert at faster speeds, thereby improving the issue of incomplete color display in the lower right corner of screens due to slow charging of liquid crystals. With our exclusive dual-driver technology, gamers can experience eSports level low-latency speed without screen tearing, flickering, or ghosting.
AUO's dual-driver technology rapidly supplements voltage strength at the X-axis on both sides of the screen and utilizes dual-drivers to accurately predict drive on the Y-axis, so that sufficient voltage is provided to quickly drive liquid crystals within each pixel, allowing true color presentation in each individual pixel of a display.
| | |
| --- | --- |
| | Traditional LCDs are driven in a single direction from left to right. As refresh rates become higher, pixels in the lower right corner toward the end of the drive circuit cannot quickly receive sufficient voltage, resulting in an incorrect display of color information. |
| | AUO's dual-driver technology simultaneously provides voltage on both sides of the X-axis to drive pixels, so that each individual pixel can display the correct colors in a faster period of time. |
| | In the Y-axis, AUO's dual-driver technology utilizes a precision algorithm to predict image content for preparing the correct voltage to drive pixels in advance. This greatly decreases data delay in the Y-axis due to insufficient charge in pixels during the transfer process. |
Full immersion at ultimate speeds

Enjoy a vastly improved visual experience while watching blockbuster movies, as higher refresh rates allow fast moving objects to be presented with clarity.

Smooth video without lag

Higher refresh rates accurately display fast moving objects, making video performance smooth without lag. Display panels with AUO's dual-driver technology are more capable of accurately displaying every detail in fast-paced scenes.

An eSports experience that's one step ahead of the competition

Being able to see images one step ahead of the competition is a massive advantage in eSports that emphasize fast reaction speeds. When combined with graphics cards that offer sync technologies, displays with higher refresh rates are capable of creating smoother images with increased detail, empowering gamers and giving them a head start during competitive gaming.
Application
Desktop LCD display

High refresh rate and resolution is the goal of every eSports gamer. eSports gaming displays with AUO's dual-driver technology offer a superior gaming experience and the advantage of having a head start during fierce competitions.

LCD TV

Aside from requiring eSports gaming-level refresh rates when connected to gaming consoles, clearer, more life-like images must be presented when watching all types of videos. As such, higher refresh rates allow LCD TVs to easily handle all types of content for an exceptional user experience.
Contact us for our comprehensive offerings