The Metro Taipei redesign project turned Zhongshan station into a pilot for smart stations, incorporating displays into the project. AUO Display Plus, in cooperation with FarBar, a leading brand in digital signage, has brought a brand-new metropolitan station style to Metro Taipei Station, and provides more concise and dynamic information for passengers.

Metro Taipei is a public transit system serving urban areas around the Taipei metropolitan area. It was the first MRT system to go into operation in Taiwan, and is also the largest. Taipei Metro serves to connect the entire Greater Taipei region.
Metro Taipei provides passengers with a safer and more comfortable riding experience by constantly optimizing the system and renewing the technologies. The Metro Taipei Redesign Project chose Zhongshan Station as the first pilot and brings in display technology. The 32:9 stretched TARTAN Display from AUO Display Plus (ADP), a subsidiary of AUO Corporation, was selected to replace old LED screens. ADP worked with FarBar, a subsidiary of Papago and a leading brand in digital signage, to install thirty sets of 58.4-inch TARTAN Displays in fifteen places including exits and platforms. These displays provided easier-to-read train information and showed various advertisements. The TARTAN Display offers unique features such as its specialized sizes and high definition. It gives Taipei Metro stations a new urban look and provides passengers with more clear and concise train information.
Moreover, the ADP TARTAN Display has been installed in many countries around the world, and has been implemented and recognized by the world's top three railway suppliers and system operators. The TARTAN Display can be installed in a wide range of places, including inside railcars, new energy buses or taxis, on platforms, and in airports. The new form factor displays are uniquely suited to yield better effectiveness in space usage and foster an experiential viewing experience. ADP's TARTAN displays hold the dominant share of the global railway transit market.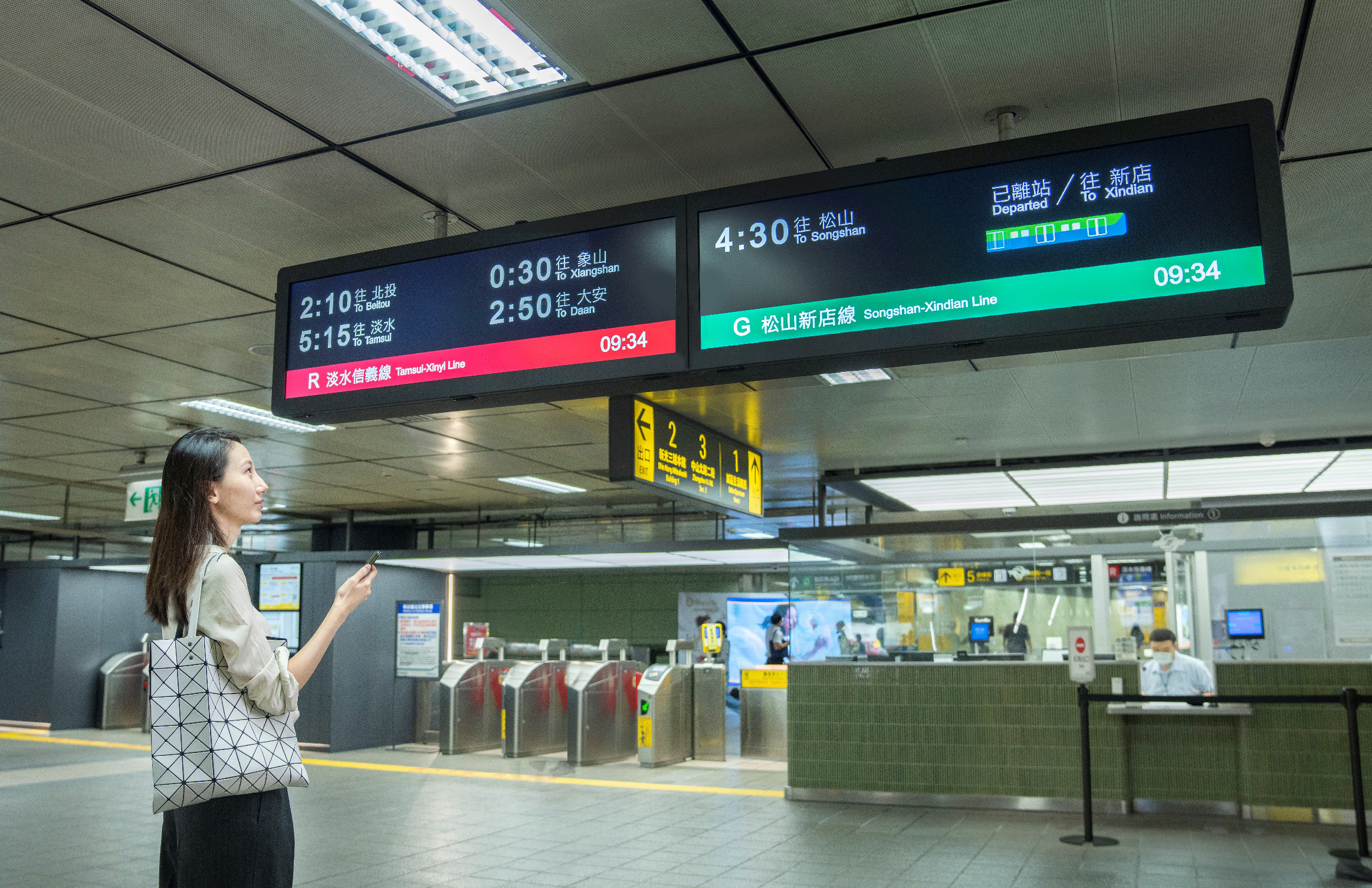 Contact us for our comprehensive offerings