The AUO FindARTs services installed at the bank's First Diamond Center reception area adds an air of art and sophistication to the venue and enhances service quality and customer experience. Furthermore, it creates more opportunities for the bank to engage VIP customers and for customers to enjoy personalized quality services provided by the bank.

First Commercial Bank has long been focused on art education. The bank's First Diamond Center reception area in Taipei is a venue dedicated to providing exclusive services for VIP customers. The world leading AUO High Fidelity ART Display system brings to life the paintings of early Taiwanese artist Cheng-Po Chen and the masterpieces of distinguished film director Po-Lin Chi. With the addition of a cloud archive, the system creates a welcoming digital art space that brings together banking and art—providing a specialty gallery in the financial sector. It offers high-end clients a place to enjoy art and a new visual experience in retail banking.
Different applications of the AUO's world leading A.R.T.(Advanced Reflectionless Technology) are always being explored in different fields. A.R.T. imbedded High Fidelity ART Display is also used in several international public art exhibitions and serves to promote art appreciation. FindARTs services are able to meet the varying requirements of a corporate head office, hotel, or high-end residential lobby. It provides a range of services including art space designing, High Fidelity ART Display leasing, digital content authorization, white-glove installation, and more. Meanwhile, it can assist customers who are art collectors in handling complete process solutions such as professional image acquisition, color calibration, frame selection and ordering, and corporate art gift development. More collaboration between technology and business will continue to be explored for a better service experience in more different venues.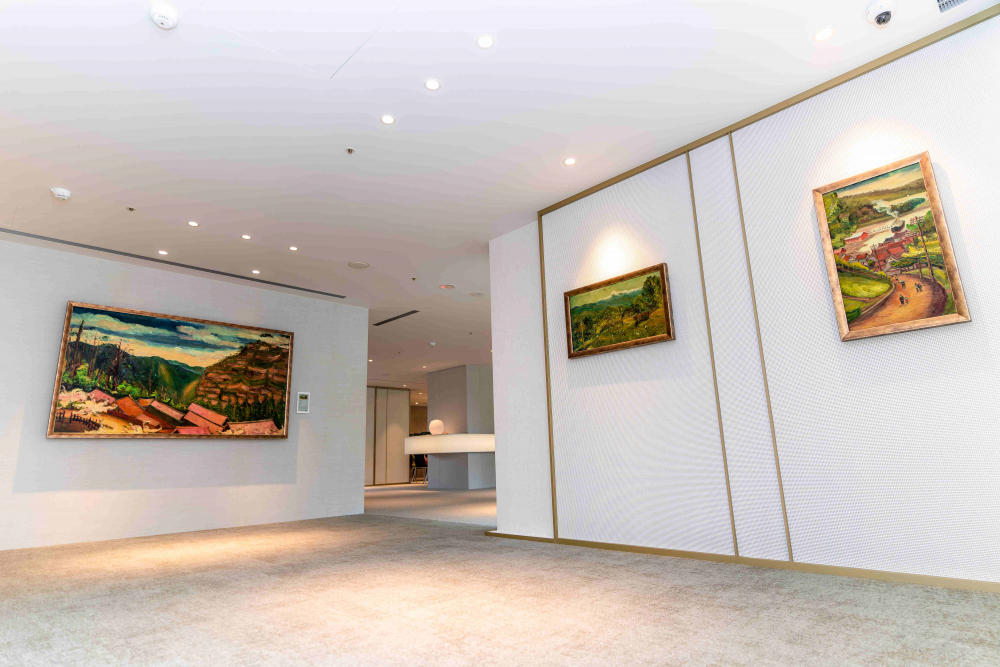 Contact us for our comprehensive offerings