Implementation of digital marketing solutions highlighted the bilingual advantage of DBS Bank Songren Branch. A wide range of information is available in both languages and delivered digitally to customers for greener and more effective and timely communication.

DBS Bank is one of the largest financial services groups in Asia. It has an extensive Asian network and understands local cultures. It also maintains close ties with customers while providing a full range of financial products and services under one roof. Space4M introduced digital marketing solutions to DBS Bank(Taiwan) Songren Bilingual Branch. The exterior walls were transformed from stationary poster walls to a massive eye-catching 253-inch LED video wall. The transformation strengthened the brand image and enabled more effective marketing communications for the bank.
Space4M utilized five standalone LED Displays to build a large display screen that's 5.6 meters long and 3.2 meters tall. In addition to saving power and indoor space, this screen applies software platform technology to eliminate graphic and text distortion due to a glass frame and to optimize visual effects. This digital marketing solution is equipped with an excellent content management system that allows the client to produce digital marketing contents on a cloud platform and complete remote content and equipment management easily and efficiently.
AUO regards the financial sector as one of the key smart verticals. Bringing together teams from around the world including Space4M from Taiwan and JohnRyan and ComQi from the United States, that have successfully implemented digital signage and marketing solutions in the United States and Europe, managing more than 4,300 bank branches globally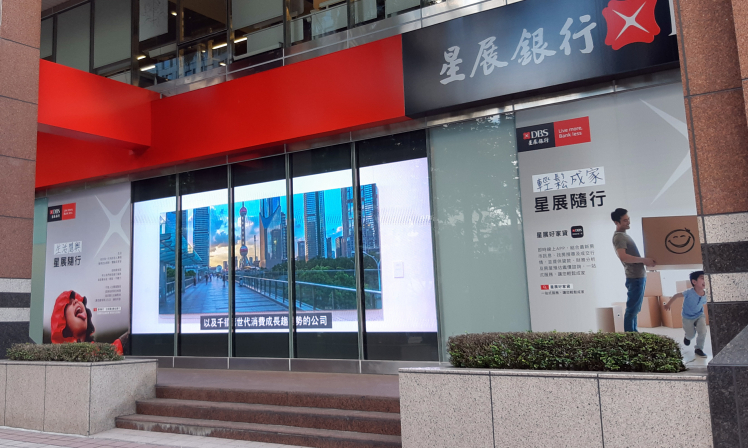 Contact us for our comprehensive offerings