High resolution digital art collections shown through advanced display technology is a perfect example of combining art and technology in daily life. Many visitors mistake A.R.T. displays in the museum gift shop for real duplicates. They often do not realize they are digital displays until the images start changing. The images are so detailed and lifelike that it is almost impossible for the naked eye to detect the difference.

As art appreciation and collecting have become common nowadays, hotels, banks, corporate lobbies, as well as art studios and private collection spaces can benefit from Advanced Reflectionless Technology (A.R.T.) displays. These displays enable artists, galleries, and collectors to view their favorite artwork or painting with lifelike texture, strokes, and colors in a digital format. It is an unparalleled art experience.
AUO has teamed up with ecosystem partners from art field, bringing world-leading A.R.T. to CHIMEI Museum gift shop. The finest brushstrokes, subtle tones, and textures deliver visitors authentic art works quality and an unparalleled viewing experience of art. AUO has developed 85-inch 8K, 32-inch 4K and 17-inch 2K square displays for art galleries and professional applications. All specifications provide ultra-high resolution, high contrast, and natural colors. Furthermore, A.R.T. combines with ultra-high resolution 8K screen, utilizing a unique surface structure design to redirect and reduce the reflection. An ultra-low reflection coating is used to effectively reduce glare and stably provide outstanding image quality even in a bright environment. The collaboration of A.R.T. and the digital art works from CHIMEI Museum makes the artwork be brought to life with a warm and sophisticated look. The addition of premium frames and special color calibration techniques further highlights the fine details and true colors of the original works, bringing art into everyday life and closing the gap between artists and the audience.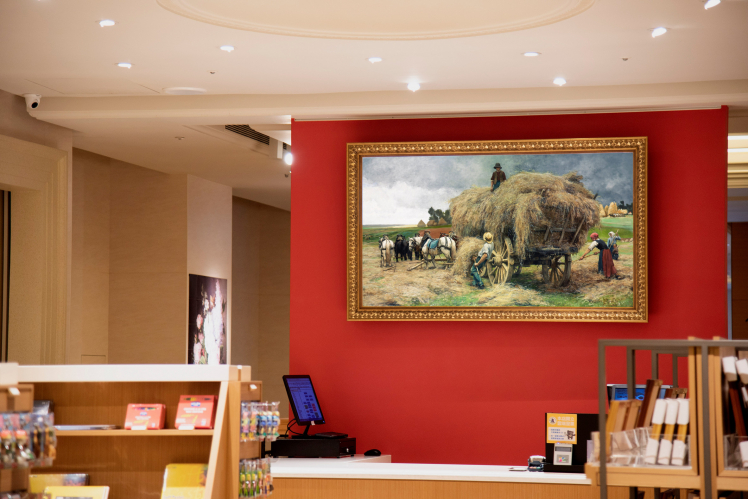 Contact us for our comprehensive offerings