Traditional signage and decorations might become old and outdated. With AUO's multi-screen video walls, our 'smart' retail branches can roll out new products and promotions quickly and in a timely fashion.

AEON Motor has taken an active lead in popularizing electric scooters in Taiwan. However, to draw in more customers, the retail experience also needs to be designed to attract customers to the store, boost customer engagement, and demonstrate the features of their products.
AEON Motor utilized AUO's interactive displays, which is integrated large splicing screens and multimedia player equipment by a cloud content management platform.
With AUO's experience, AEON Motor has modernized customer interactions and integrated marketing promotions on all levels, creating in-store immersive experience to have the connections between promotions and social media marketing campaigns. For instance, AEON can utilize the video wall to help branches connect with motorcycle communities and enthusiasts.
Learn more : Digital Signage Products & Application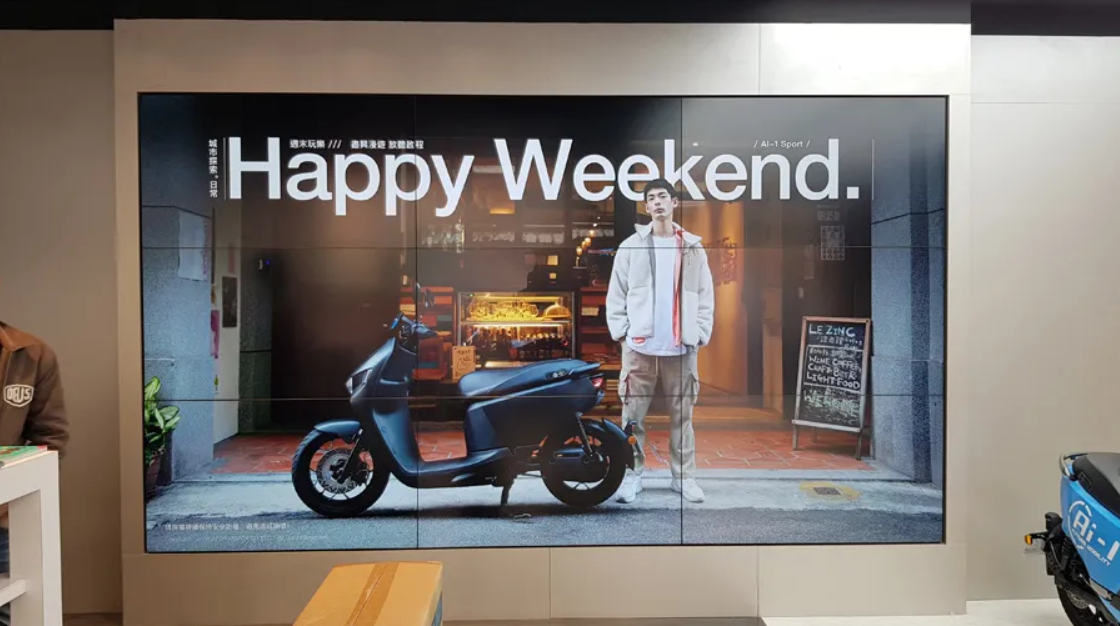 Contact us for our comprehensive offerings