We're looking forward to using smart display solutions to provide remote consultation to our customers. AUO is the only partner who was there for us the whole time, day and night, and truly commits to meeting our needs.

A.S.O is a Taiwan-based shoe, lifestyle retailer. In order to meet the challenges imposed by an increasingly competitive marketplace, A.S.O needed to find new ways to create added value that go beyond the standard in-store retail experience.
Space4M helped A.S.O set up digital signage and public presentation systems in its retail centers, and AUO offers flexible display solution. A number of different digital display solutions can suit multiple usage scenarios, with ComQi's content management system, digital signage allows operators to add and update content at any time.
It not only can simplify the complicated installation and management, but also can strengthen brand image and leave a lasting impression with customers.A.S.O is able to deploy new ad campaigns to every branch instantly with just one click.
Learn more : Digital Signage Products & Application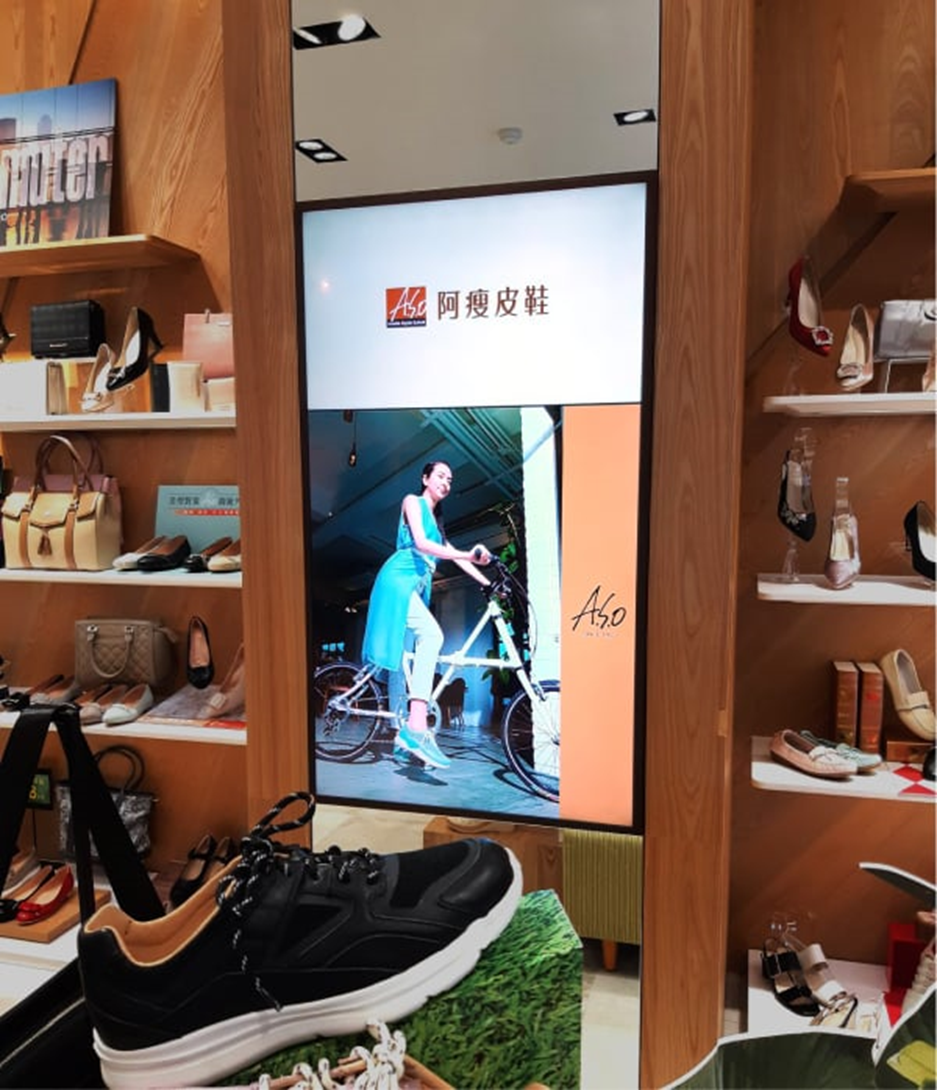 Contact us for our comprehensive offerings