Thorough check on raw materials and carbon emissions to create environmentally-friendly green products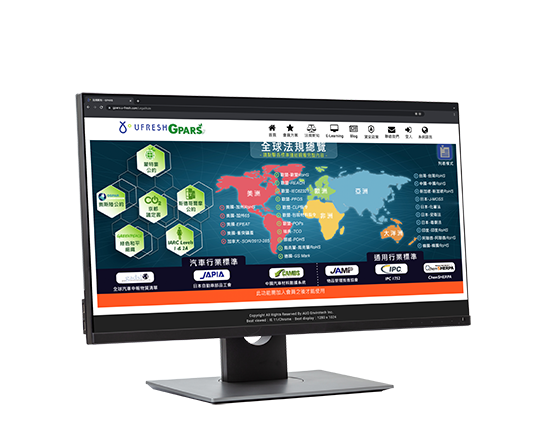 In response to the trend of circular economy in recent years, AUO Envirotech launched GPARS platform compliant with global regulations to help customers select qualified low-carbon non-toxic materials by performing thorough checks on raw materials and developing green products featuring low carbon footprint and eco-friendly. The transparent material composition also benefits recycling and reuse. The organization can reduce up to 30% of management costs and risks with this platform.
Feature and Technology
Keep up to date with the latest global regulations and information and efficiently manage materials of green products and suppliers.
Real-time updated regulation database

The platform's database keeps up to date with the latest global regulations to assist in managing raw materials for products and manufacturing.

Automatically calculate carbon emission

The built-in carbon emission factor database can automatically calculate the carbon emission of material.

Rental plans with low operational cost

The cloud system can update regulations in real time and optimize the management process to lower operational costs.

Contact us for our comprehensive offerings