Integrate different fields and professions in the healthcare industry through holistic software and hardware to provide a comprehensive smart senior healthcare solution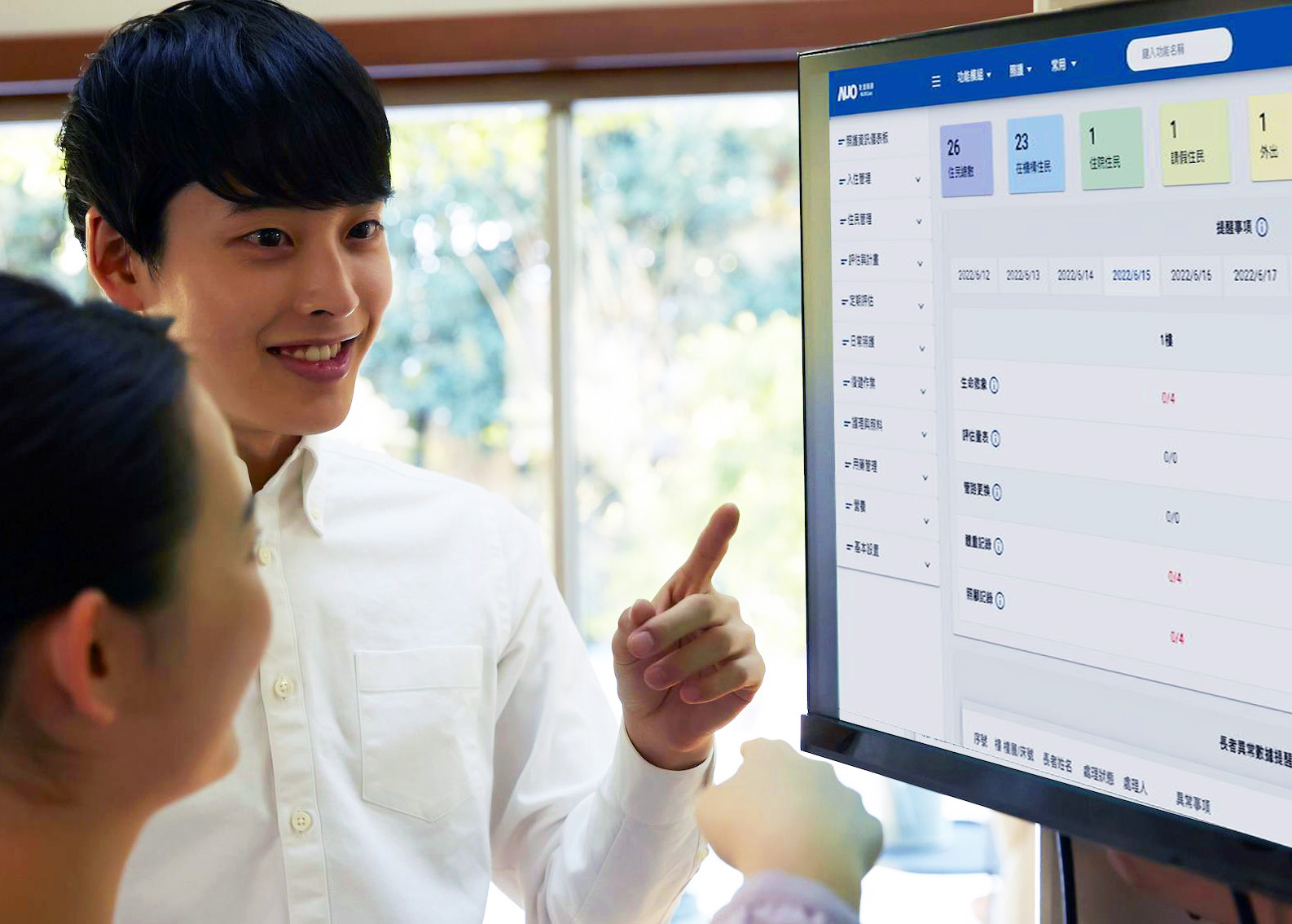 AUO has been cultivating the long-term care industry in China and Taiwan. The thorough understanding of numerously complicated processes and affairs in the field allows AUO to develop an industry-specific cloud information system consisting of eCaaS and iCaaS. Through integrating the healthcare service modes in institutes, communities, and homes, this system focuses on life management, professional healthcare service, and operational management to enable users to perform record and report management and archive profiles of seniors easily for consistent service quality across different fields of healthcare. In addition, to reduce the management cost of long-term care providers, a valuable workforce is used in taking care of the physical and mental health of seniors to improve healthcare quality.
Feature and Technology
Integrate long-term care to technologies and connect healthcare practices to operational management to achieve a user-friendly smart senior living management.
Life management

The all-in-one professional service process, covering institutes and communities, uses an integrated electronic card for verification and recording purchases in fields. Archive information from access control, diet and nutrition, exercise record, and activity participation and connect to bills to allow the manager to review life information of all aspects on the platform.

Professional healthcare service

Based on the extensive healthcare experiences in Taiwan, this platform keeps up to date with the latest government standards. Integrating IoT and AI technology realizes more efficient and secure senior healthcare.

Various operational management solutions

The SaaS-based structure, annual subscription-based platform offers service providers low-cost and low-risk solutions.
Contact us for our comprehensive offerings