High compatibility, remote monitoring, and a clear view of power plant performance in real-time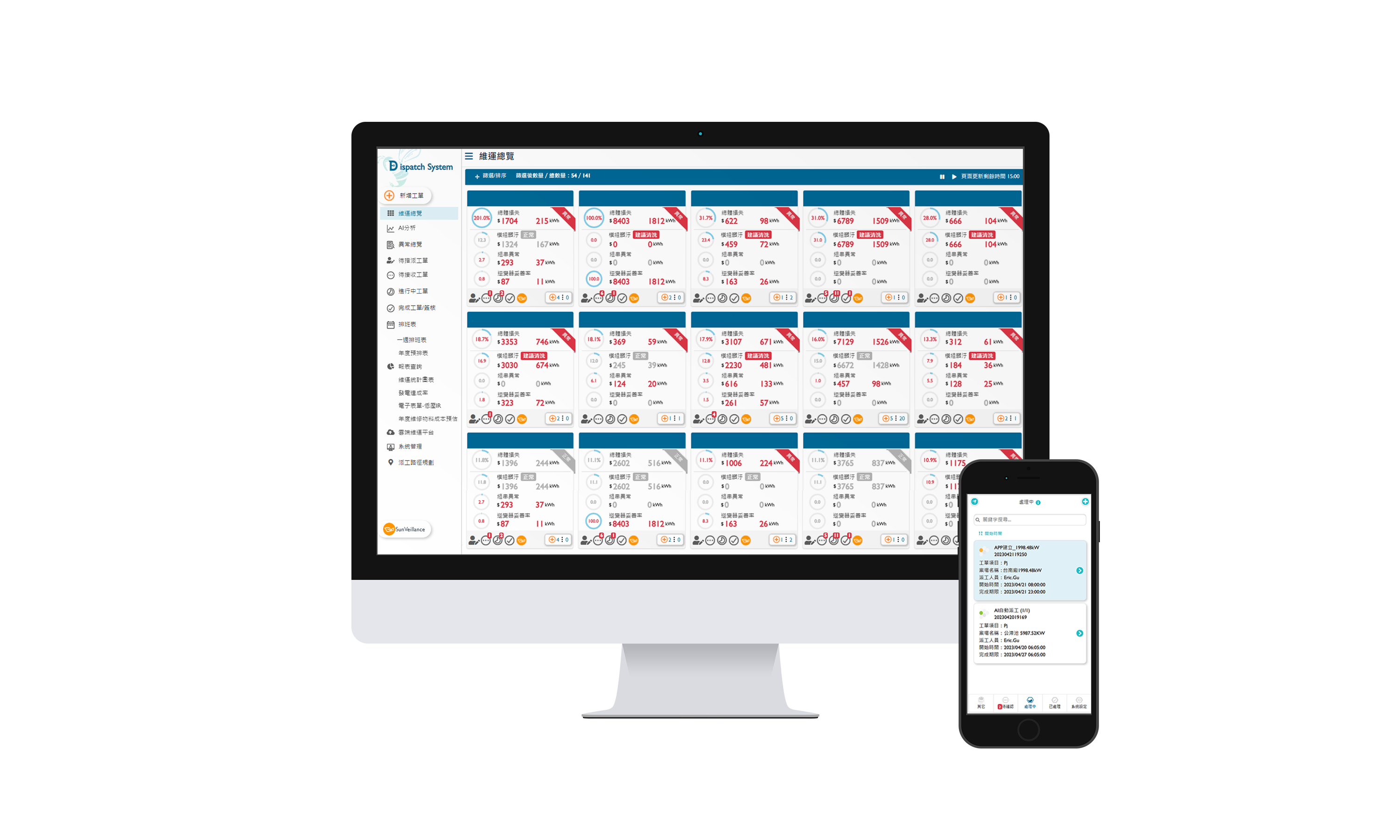 AUO SunVeillance, a smart cloud PV monitoring solution, is an integrated system combining data recorder and cloud monitoring software. Through collaborating with global cybersecurity companies, this solution features a complete and reliable cloud database, easy installation, and compatibility with the main inverter, electric meter, analog-to-digital converter, and weather sensor to allow customers to monitor energy generation and operation of solar plants remotely in real-time to ensure the optimal performance.
Feature and Technology
AI-enabled automatic operational performance analysis, remote and accurate anomaly detection, and cross-site analysis and management.
Remote monitoring and diagnosis

24-hour power plant performance monitoring to detect power generation or device anomalies and send alarms.

Cross-site analysis and management

Compare the data across different sites for the optimal management solution.

AI and big data-assisted operational decision-making

Accurately diagnose power generation anomalies through big data analyzed by AI and quantify availability and evaluate power generation loss by inverters.

Automatic operation

Enable the power plant to perform autonomous management and automatic dispatching to reduce operational costs significantly.

Contact us for our comprehensive offerings