Smartized microgrid energy management system for various electricity dispatching strategies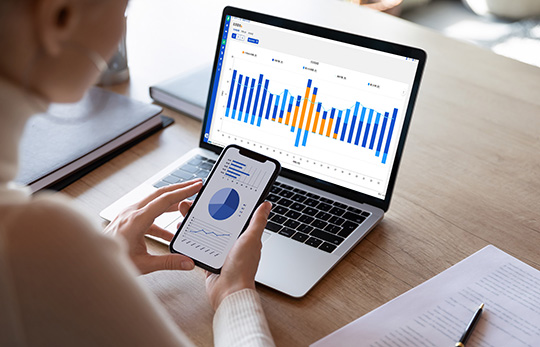 With the development and application of renewable energy, AUO develops the microgrid energy management system integrating AI to provide an integrated intelligent management service on solar energy, wind, fuel cell, and energy storage and load systems. This system can predict and analyze generation capacity and power consumption and provides various electricity power strategies to increase the self-consumption of renewable energy, reduce power costs, and quickly switch to standby supply. When the power grid is down, the system can operate in islanding mode to maintain a standard power supply.
Feature and Technology
Integrate power systems across the field and AI can precisely predict and dispatch power.
Smartized load dispatching

Smart optical storage scheduling technology dispatches power according to solar power generation and power consumption to reduce system loss and improve the self-consumption of green energy.

Full-time real-time monitoring

Real-time equipment status monitoring and real-time alerts sent by push notification service.

Islanding operation

Quickly switch to standby supply to maintain power supply when emergencies occur.

Visualized monitoring display

Virtualized data allows customers to understand the status of power consumption and generation at a glance and suggests optimal energy-saving measures.

Contact us for our comprehensive offerings