AUO's ALED video wall offers infinite visuals for a stunning viewing experience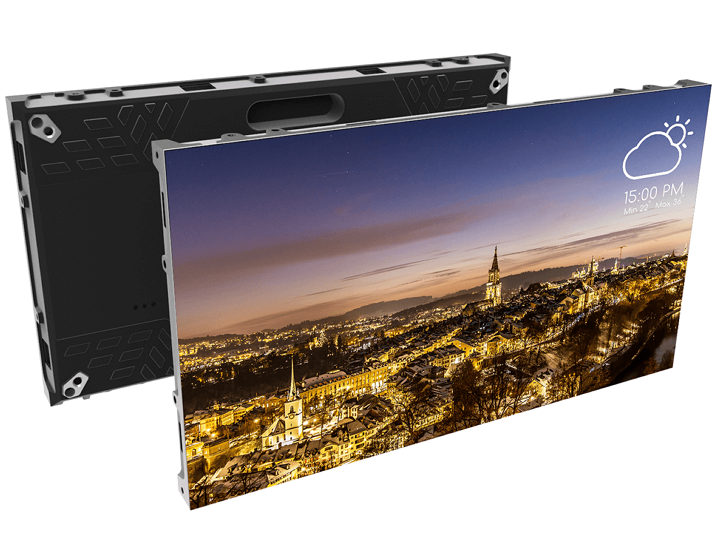 AUO's ALED display features high color coverage and HDR technology, achieving vivid colors and a high contrast ratio. Its bezel-less design allows for seamlessly large captivating images that provide the audience with an immersive viewing experience. AUO's ALED display can be assembled into any size to create an infinite number of virtual scenarios. Features such as high power efficiency and extended lifespan make it an ideal choice for applications in retail stores, transportation, museums, or companies.
Feature & Technology
AUO's ALED display can be seamlessly assembled into any size and aspect ratio to meet customers' requirements. Moreover, AUO is a one-stop solution provider, offering software, hardware, and other services to customers.
Premium image quality

Compared to projectors and consumer TVs, the high color coverage and brightness of AUO's ALED display allow for rich, vivid colors and life-like content to captivate audiences even in brightly lit environments.

Smooth and flawless viewing experience

Seamless LED video walls composed of bezel-less displays can be customized to be curved or into different sizes, in order to optimally display content for a smooth and flawless visual experience.

90 degree perfectly seamless assembly

AUO's ALED displays can be applied to 90° applications while flawlessly displaying content to provide a wider viewing experience that infinitely stretches the audience's imagination.

Comprehensive one-stop solution

AUO offers a comprehensive solution with software, hardware, content, and installation services for customers. Customers only need to reach out to one point of contact without communication hassles.

Contact us for our comprehensive offerings