AUO's comprehensive wearable display product line enables high-quality industrial design with thin and stylish outlooks, offering great battery life and superior outdoor visibility in different display modes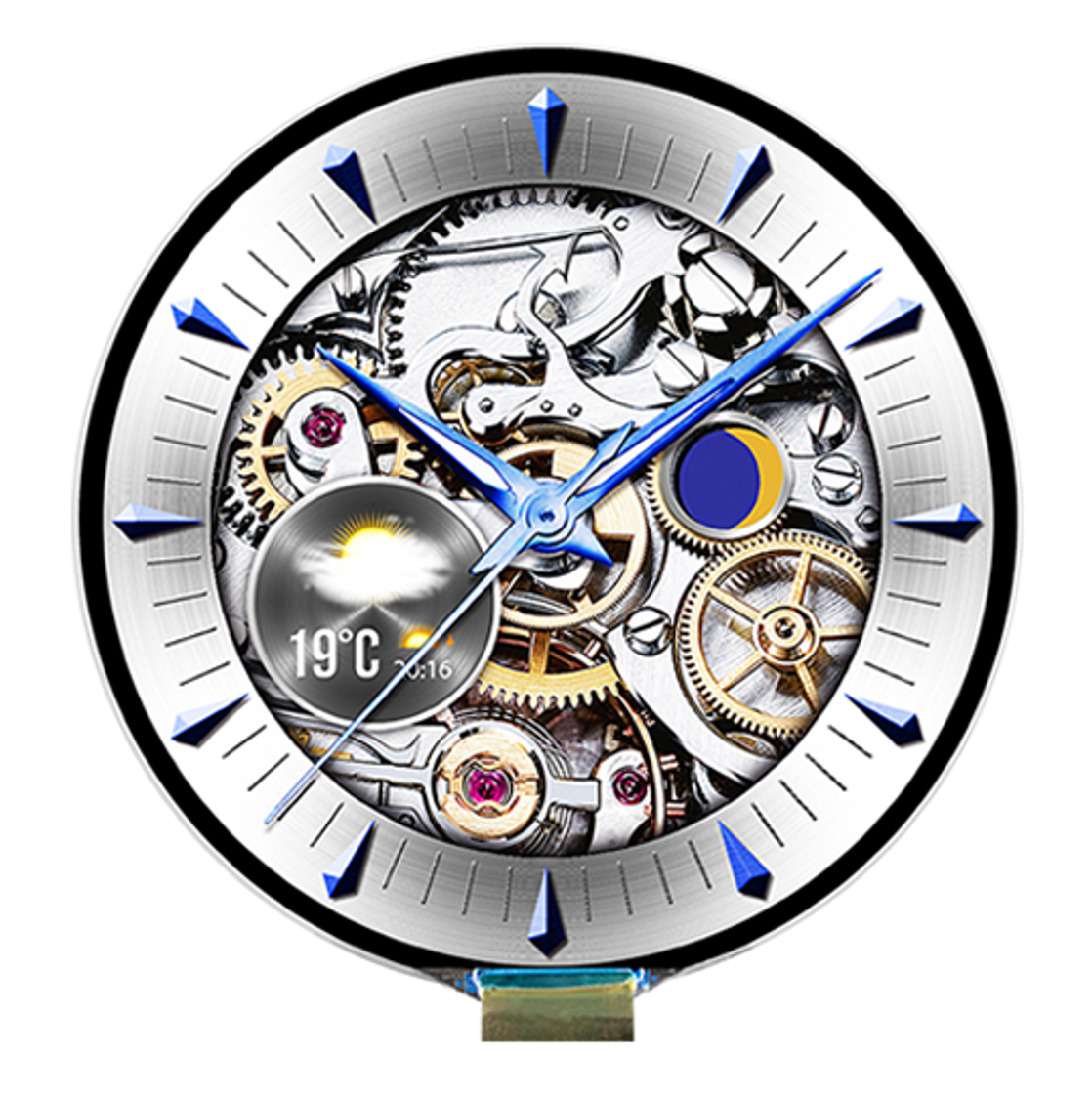 AUO has a comprehensive product line of wearable device displays. The unique true circular AMOLED display with ultra-narrow border is extremely thin and light, reproducing the classic watch design and becoming the best fashion accessory. For professional outdoor applications, AUO's industry-leading Memory-in-Pixel (MIP) technology provides outstanding sunlight visibility and battery life.

Furthermore, the next-generation cutting-edge display technology Micro LED elevates wearable devices with an unprecedented level of performance through brilliant images with high brightness, high dynamic contrast, and high color saturation.
Feature and Technology
AUO wearable display provides diverse solutions to smart devices, such as slim and stylish design, ultra-low power consumption, and superior outdoor visibility.
Fashion and aesthetics

The circular AMOLED display with ultra-narrow borders and lightweight features, offers more fashionable designs.

Ultra-low power consumption

Memory-in-pixel with transflective design, AUO MIP display can perform dynamic images in low power consumption. Furthermore, with exclusive partial update design, it makes ultra-low power consumption possible.

Exceptional image quality

AUO wearable display with ultra-high brightness and wide viewing angles without color cast presents clear and vivid images under bright sunlight.
Contact us for our comprehensive offerings