We help notebook manufacturers set new industry standards through our new-generation panel technology and integration possibilities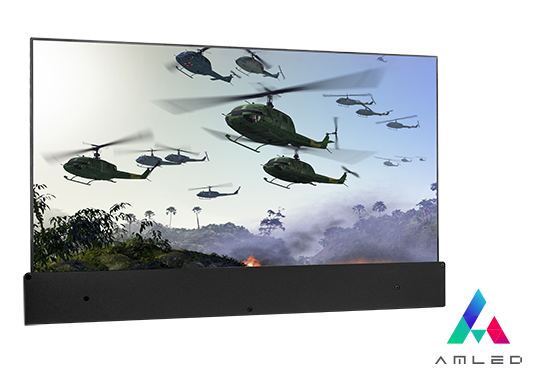 AUO has always been one of the leading panel makers for notebook applications. We offer various panels, from general notebook applications to targeted users' notebook applications, always bringing the latest technologies to the table. Our continuous commitment to advancing the technology for notebook applications ensures that notebook makers always have high-quality panels fast.

Our most recent offering includes low-temperature polysilicon (LTPS) panels that will improve user experience with a smoother, higher frame rate than the standard LCD. With the advantages of LTPS being lower in power consumption and thinner in design, users can go a long way working on and carrying around the notebooks without needing to charge constantly.
Feature and Technology
Our LTPS panels bring various benefits and advantages mixed to notebook applications.
Stylish design

A thinner, 4-side super narrow bezel with 16 by 10 display

Market-demand quality

High-resolution and high-color graphics display that comes with low blue light, and even lower power consumption.

User-friendly design

Incorporating thinner touch application with low reflection – available options from the revolutionary In-Cell touch panel to the customary On-cell touch panel.

Select choices

Create competitive notebooks that attract gamers and content creators with premium features such as high frame rate, privacy screen, proprietary AmLED for enhanced brightness, dynamic contrast ratio, and vibrant colors.
Contact us for our comprehensive offerings