AUO is committed to creating a complete ecosystem for solar power plant; with extensive experiences of developing all types of power plants, AUO SunVeillance, an intelligent cloud monitoring solution for solar power, has been successfully certified by Taipower "Distribution Renewable Energy Advanced Management System (DREAMS)". Leading the industry, AUO became one of the qualified suppliers of cloud software-integrated system monitoring renewable energy equipment to provide a comprehensive solar power plant solution compliant with Taipower's high information security requirement. In addition to the integration with existing monitoring platform of solar power plant, lowering the building cost and coupling to Taipower DREAMS, AUO also offers system update services to facilitate a hassle-free upgrade as well as management for power plants.
In response to the green energy policy in Taiwan, Taipower expects the renewable energy power generation to account for 20% of total generation by 2025 and the installed PV capacity to reach 20GW. To effectively realize the goal and strengthen distribution grid resilience, Taipower developed DREAMS to control power distribution as well as maintain a stable supply. In the future, large scale PV power plants must connect their system to DREAMS to avoid voltage oscillations and impacts to power quality when large amounts of solar energy are fed into the grid.
Taking advantage of extensive experiences of solar power plant management and the investment in a team developing monitoring software for about 10 years, AUO successfully integrates SunVeillance cloud monitoring to DREAMS to protect cyber security against unauthorized attacks to the system through VPN (Virtual Private Network) technology and compliance with DNP3.0 protocol. AUO SunVeillance solution is highly compatible with converters and can support over 90% products in the market. Through the real-time monitoring of solar power generation, the customer can quickly diagnose potential issues or anomalies to implement on-site operations as well as preventive measures to ensure the maximum performance. AUO's one-stop solution allows the customer to integrate the solar power plant to existing monitoring platform and lower the cost of implementation to conform with the requirements when connecting to Taipower system through a holistic solution.
AUO started its solar business since 2008 and possesses the capability and extensive experiences as a key role in coordinating and integrating power plant projects. Besides providing photovoltaic modules featuring high quality and reliability as well as EPC and maintenance services, AUO develops SunVeillance, an intelligent cloud-based monitoring solution consisting of items like cloud monitoring system, data recorder, connection setting service, cloud monitoring system website, sensing tree and mobile application, for solar power plants to address different requirements of rooftop, ground-mounted or floating solar system and pioneer a new mode of power plant operation. With the certification of Taipower DREAMS, AUO continuously create optimal energy efficiency for customers, create the opportunities of green energy with partners and support renewable energy with concrete actions to achieve a win-win situation for economy and environment.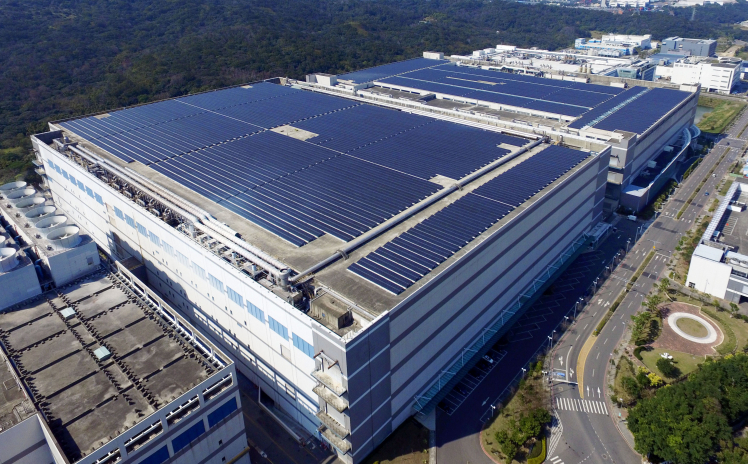 AUO SunVeillance cloud PV monitoring system is Taipower DREAMS certified